Enjoy the ease of

banking local!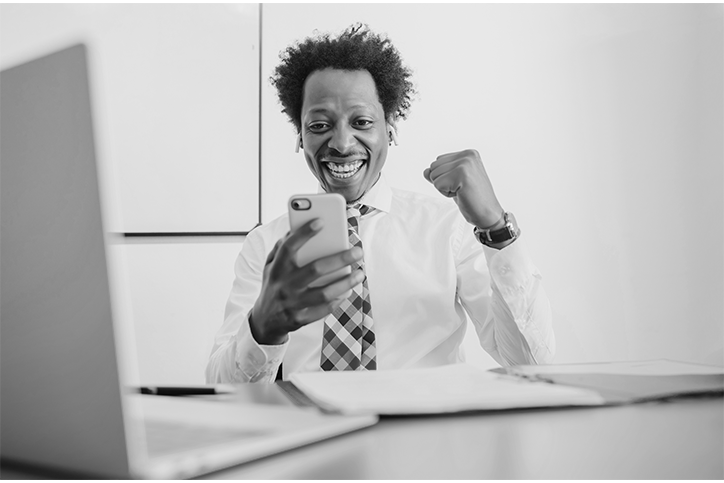 Begin Your Mobile Banking Journey Today!
It's secure, hassle-free, and the most convenient way to manage your finances on the go. Plus, it's completely free!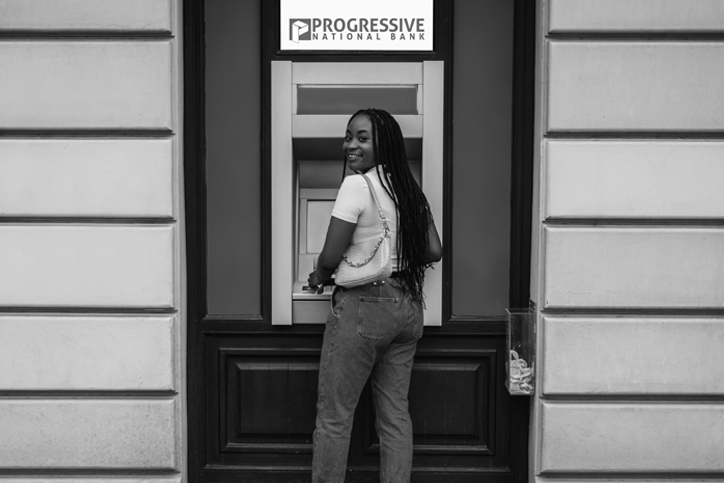 Progressive National Bank is delighted to provide you with six convenient locations to serve you. Please visit any of our branches and speak with our associates to fulfill all of your financial requirements.
Progressive National Bank provides a range of term options with competitive rates to meet your specific requirements. Additionally, our mortgage division is pleased to offer highly competitive mortgage loans, including new construction loans.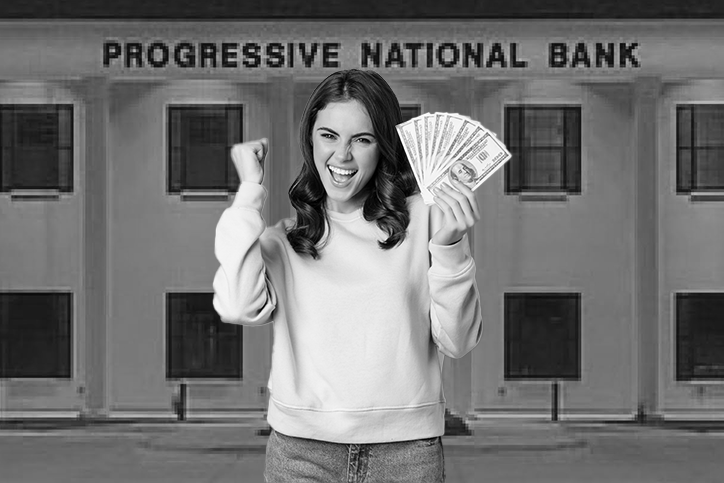 At Progressive National Bank, we offer a range of loan options including Business Loans and Residential Loans.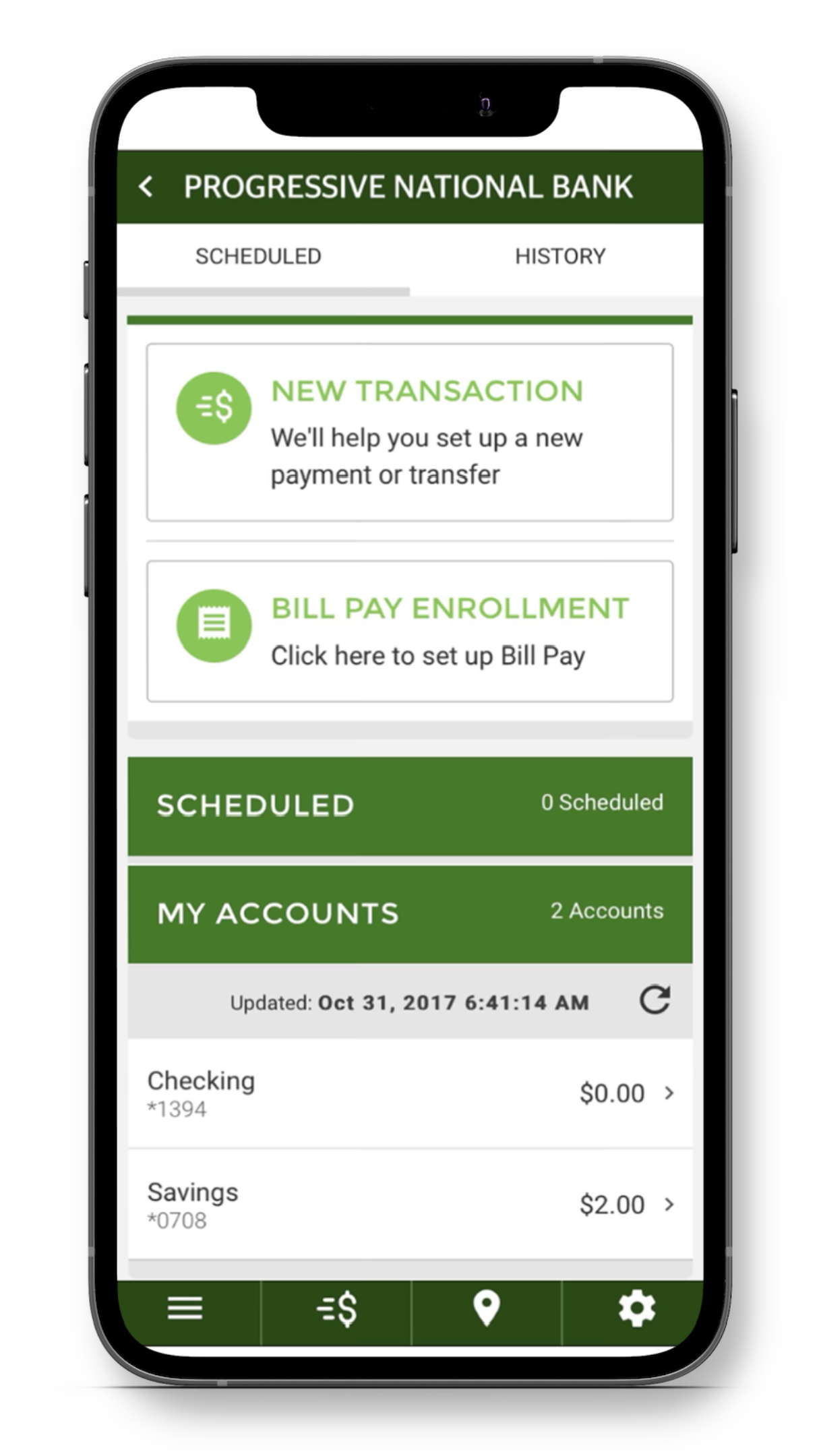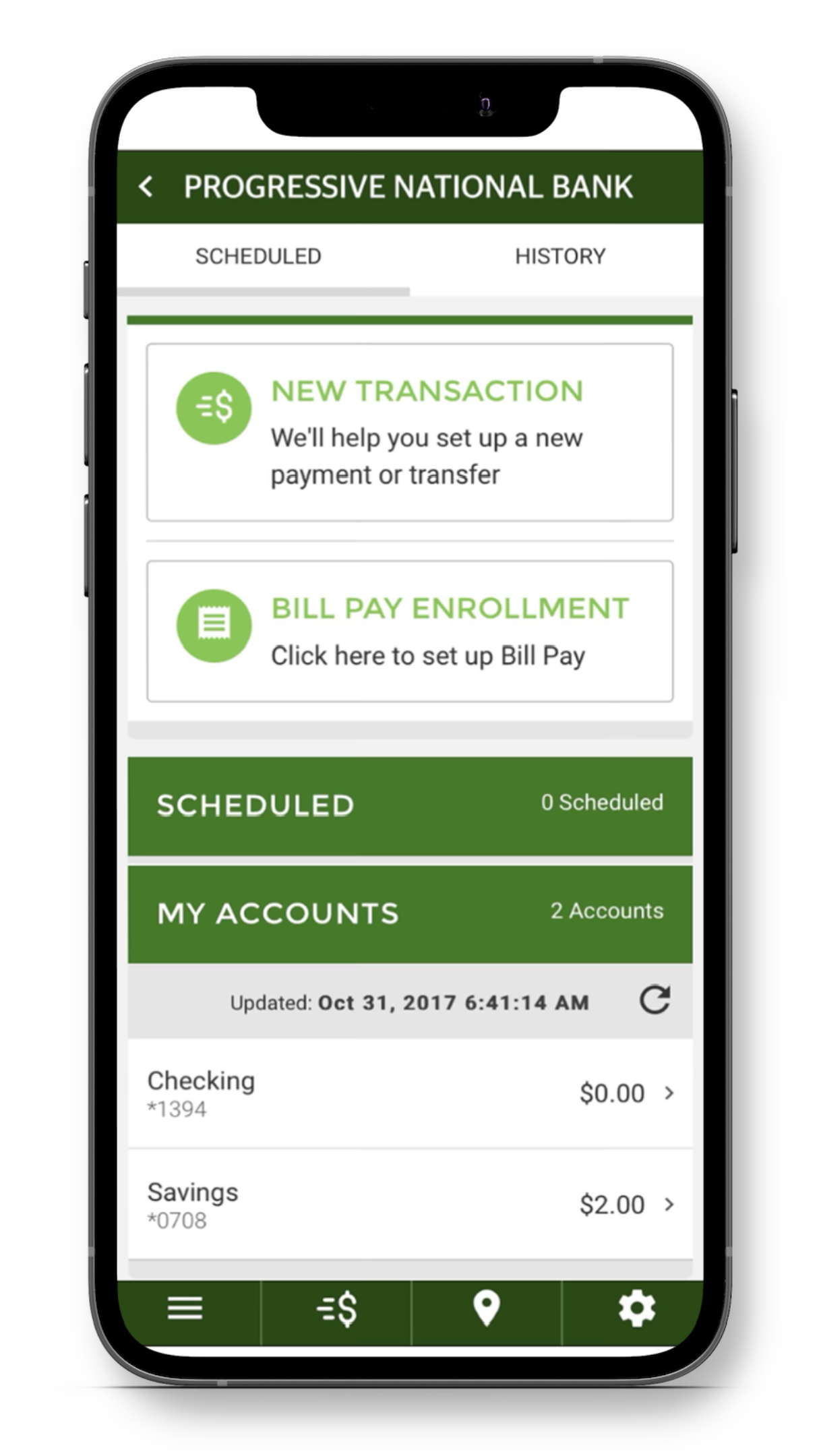 With Progressive National Bank's app, you can have access to a range of features that make managing your finances more convenient. Here are some additional benefits you can enjoy with the app:

Check your account balances and transaction history in real-time.

Transfer funds between your accounts or to other individuals quickly and securely.

Pay bills and set up recurring payments with just a few taps.

Deposit checks without having to visit a branch.

Receive alerts to keep you informed about important account activity, such as when a payment is due or when a deposit has been made.
By downloading the app, you can save time and avoid the hassle of having to visit a brick-and-mortar branch. Plus, with the added security features, you can have peace of mind knowing that your financial information is protected. Don't wait any longer, download the app for free today and start taking control of your finances on the go.